This year, the Orange Magazine team is composed of 18 young journalists coming from all over the globe. The team will produce a special print edition and a series of multimedia stories about the conference, including stories from their country in relation to the Deutsche Welle Global Media Forum 2016 theme, "Media. Freedom. Values."
 The team brings together a set of expertise in covering media freedom issues with a unique youth perspective from politics, development, women's rights, design, e-democracy, human rights, education, culture, and humanitarian issues, among others. Meet them here:
ORGANISING TEAM
I am Anna, and I serve as project coordinator for Orange Magazine. I am an editor for the Deutsche Welle Global Media Forum (DW GMF) 2016 edition, coming from being a multimedia editor in 2014 and 2015. My work at Orange Magazine involves project management and editorial production duties. I write for several publications such as Citiscope.org/Atlantic's Citylab, SciDev.net, GMA News Online, and PH Environews, covering science and development, environment/climate change, and cities. Previously, I worked as multimedia reporter and producer for Philippine publications.
My work at Orange Magazine has offered me a good opportunity to work with passionate young journalists from all over the globe, as well as international partners on media development and youth. Outside work, I love to travel because it keeps me open to new experiences and culture.
Anna Romandash, Editor
My name is Anna and I am one of the Orange Magazine project managers for Deutsche Welle Global Media Forum 2016, after serving as print journalist with the team in 2015. Besides that, I am a freelance journalist from Lviv, Ukraine. So far I have published for KyivPost, New Eastern Europe and Fair Observer. Currently I work as a Communications Manager. My areas of expertise include CEE, countries in transition, and topics covering the region of post-Soviet states.
Jane Fintova, Editor
I am Jana Fintova and I am one of the project managers of Orange Magazine for Deutsche Welle Global Media Forum 2016. I hold a degree in International Relations with a great interest in intercultural communication, public diplomacy and European affairs. Being a project manager of the Slovak think tank European Dialogue, I cover mainly international and European news from the EU perspective. With Orange Magazine, I have covered World Forum for Democracy and joined the European Youth Media Days 2015 in Brussels.
Currently, I am residing in Albania working in the development aid sector. Besides that, I am a passionate blogger and photographer discovering the stunning region of the Western Balkans!
Triin Ilves, Editor
My name is Triin Ilves, one of the project coordinators of the team. For 2016, I'll be helping out the project managers (Anna, Anya and Jana) and write stories in the print/web team. I join the team second year in a row after serving last year as a project manager. I have a Journalism and Communication BA degree from University of Tartu and right now I'm finishing my Master's degree in Public Administration. This year, I was also one of the print team facilitators at EYMD 2016.
My interests include foreign affairs, political communication and e-democracy. I have been a public diplomacy intern at the Estonian Ministry of Foreign Affairs, participated in the M100 media workshop, and I am a proud TFAS AIPES alumna. Also a beginner foodie and a fan of puns.
Mélody Da Fonseca, Design and Layout
My name is Mélody Dafonseca and I am a visual artist and graphic designer working in the video and communication fields. I graduated from the High School of Applied Arts and Crafts, the ENSAAMA, in Paris in 2014. Since then, I settled up graphic design workshops, developed art education tools but also worked as a motion designer and video maker for artistic events and international brands.
For six months, I have worked with a group of adults from Mali for a video workshop in a social center in Paris with the aim to create their own movie. In the end, we created a short movie aired on web TV and shown in cinemas.
Catalina Dumbraveanu, EYP Board and Print/Web
My name is Catalina and I am an Executive Board Member of European Youth Press, responsible for external communication and partnerships. I am a former president of Young Journalist Center from Moldova and coordinator of various projects and programmes related to youth media and quality journalism, at national and regional level. I have served as presenter, reporter and editor at Moldova's public broadcasting institution, covering youth-related topics. Having a particular interest in intercultural communication and public diplomacy, I hold a degree in Political Science – International Relations.
PRINT/WEB
Sarah Harvard, United States 
I'm Sarah Harvard, an independent journalist and public speaker based in New York City, where I cover religion, identity, civil freedoms, foreign policy, culture and where it all intersects with politics. I have produced for Al-Jazeera English, interviewed several public figures including Noam Chomsky and Sarah Palin, and published in outlets such as the The Atlantic, Slate, The Guardian, The Huffington Post, the Chicago-Tribune, TeenVogue and VICE. I am a self-described autodidact and I am currently working on my up-and-coming startup that merges social entrepreneurship and digital journalism. I am also one of the co-founding members for the Muslim Journalist Association.
Rhana Khaled, Egypt
I'm Rana Khaled, an Egyptian arts and culture journalist at Daily News Egypt, one of the leading English Newspapers in my home country. I usually write for the print and online versions of the newspaper. I hold a master's degree in international journalism from Cairo University and I've been teaching journalism and general media courses in the Arab Academy for more than three years now. I also pay great attention to writing about the latest trends in the Egyptian society's culture, lifestyle and customs. Although this isn't my first time to write for an international medium, joining the amazing Orange Magazine team to cover the Global Media Forums this year will be a great opportunity to acquire new skills and meet professionals from around the globe. Fingers Crossed!
Emnet Assefa, Ethiopia / Netherlands
I'm Emnet and I have worked as a print and multimedia journalist for more than five years both in my country Ethiopia and abroad where I moved to pursue my graduate study. During my time as a reporter in Addis Ababa, I worked for a local media covering issues ranging from development to politics and social issues that impact the lives of people living in developing countries. Currently, I contribute magazine articles and blogs for websites started by Africans in the Diaspora focusing on issues such as democracy, education and development. In my career as a journalist, I developed a passion for issues such as freedom of expression and press, human rights and girls' education.
Burak Sayin, Turkey
I am currently studying a Master's degree of Media and Communication at the University of Lund in Sweden. After starting my career as an intern in NTV msnbc I started to work for SEtimes, an American-based website focused on human rights violations in the Balkan region. I have work for APTN as a freelancer on a long-term assignment basis and covered many diplomatic missions such by the OSCE, IMF and NATO as well as extended G-20 meetings with APTN. Besides AP, I have been contributing to stories for Huffington Post, Newsweek, Vice News and Al Jazeera America as a fixer and translator. Right now, I write opinion pieces for MediaCentar (Bosnia) and produce videos for Medyascope (Turkey).
Sheikh Saaliq, India
My name is Sheikh Saaliq and I come from one of the most militarized zone in the world and Kashmir, a conflict-torn region, "one of the most dangerous places in the world." Having witnessed violence first-hand, the urge to report people's stories settled within me at a very early age and has grown over the years. I have four years of experience in reporting. While working for different organizations, I have produced stories on conflict, health, education, politics and gender. I also covered the September 2014 Kashmir Floods for different international organizations including Scroll, Dawn, Huffington Post and BBC.
Currently, I am working with Hindustan Times, India's leading newspaper, where I report on a wide range of topics.
PHOTOGRAPHERS
Alison Klein, United States
I'm Alison and I currently work at Seattle Met, a news magazine in Seattle. Before that I spent a few years working at Voice of America in Washington DC as a photo editor and web project manager. My educational background (and greatest professional interest) is photojournalism.
I'm so thrilled to be attending and covering this event behind a camera—for the first time. I think it will inspire me to keep pursuing my passion. Aside from work, I love traveling and the outdoors (and combining the two).
Thanaa Faroq, Yemen
 I'm Thana from Yemen, a street photographer and visual storyteller based in Sana'a- Yemen. I photographed in varies districts in Yemen, the MENA region and the US. My work has been exhibited in several places inside and outside my country. I work as freelance photographers for Care, Oxfam and British council organizations I also photograph for magazines. I am currently busy on my documentary photo project titled " Women Like Us," a series of photo essays from Yemen about women in war. The stories focus on the impact of war on women and girls and the various coping mechanisms they use to deal with the current situation in the country.
Gabriel D'Alincourt, Brazil / Sweden
I was born in Rio de Janeiro, Brazil, and just moved to Stockholm, Sweden. My first choice for college was to study film making, since I've always loved to watch documentaries, specially the ones in which the main subject was the human being, mankind and different cultures. I ended up graduating with a business management diploma, with a focus on marketing, at PUC-Rio. Over the last few years, I have started my own photography project, taking street photographs of my city; documenting the neighborhood I grew up in Rio de Janeiro and Brazil's political protests. Finally, in the year of 2015, I've decided to pursue a full time career in documentary, photojournalism and portraits.
Timmy Hung-Ming Shen, Taiwan / United States
I am Timmy Hung-Ming Shen and I am a reporter and photojournalist from Taiwan, currently based in New York City. I am graduating with a Master of Science degree from Columbia University Graduate School of Journalism in May 2016. I primarily cover education and food issues. I worked for Global Voices Online as an editor for the Chinese edition, where I translated and reported on citizen media from around the world. In Finland, I produced and hosted a live English-language radio talk show, introducing Taiwan's student movement. In Taiwan, I worked as a podcast newscaster for a Chinese-language online news outlet. I also wrote articles for a mobile App publication, covering ISIS and Hong Kong protests.
VIDEO MAKERS
Felipe Camara, Brazil
My name is Felipe Camara, born and raised in Rio de Janeiro, but living next to Sao Paulo since 2015. I am a freelance video maker and photographer based in Brazil. I have previously worked for three different television channels, and currently I am working with two NGOs, focused on humanitarian relief and also sports. By doing that, I was able to travel all around the globe and to make web documentaries and videos to show a little bit of the work done in places like Japan, Haiti, Philippines, Cambodia, among others. I also have studied and lived for a while in Canada, and was part of YWAM in Australia in 2011. This is my second time covering the GMF and it is a pleasure to be part of the Orange team again.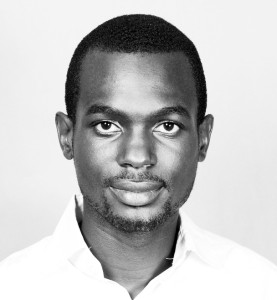 Olumide Adeleye, Kenya
I am Olumide Adeleye. I graduated with a degree in Agricultural Economics and Farm Management from the University of Agriculture Abeokuta, Nigeria, and then decided to switch to the media and creative arts. While in India, I realised that formal training of skills like photography and video production was very limited in my country. I therefore returned home and founded Twim Academy, a school of media and creative arts. I was a 2015 finalist for the Ford Foundation Prize for Youth Employment in Nigeria, and a MasterCard Foundation / Ashoka Future Forward winner. When I'm not teaching, I help organisations (especially non-profits) tell their stories through candid documentary videos.
SOCIAL MEDIA
Mayra Báez Jimeno, Colombia 
My name is Mayra and I am a digital storyteller and political scientist from Colombia. Together with two women producers, I worked with Al Jazeera's AJ+ and in 2015, we founded the first Al Jazeera digital media outlet for Latin America, AJ+ Español. I work as the social media editor and senior engager at this millennial oriented new media outlet. In addition, I am an ambassador for the Chicas Poderosas network, where I help to bring more women to digital newsrooms in Latin America as a mentor. I have coordinated the crafting and launching of the first data visualization based biodiversity outlook for Colombia while experimenting with science communication as part of innovating teams in the areas of biodiversity, climate change, urban planning and public open data.