18 media makers, 18 people from 18 different countries will participate to the DWGF in June 2014.
EDITOR
Dobriyana Tropankeva | Denmark
My work is my way of living. I am used to a 100 hours working week, tight deadlines and hectic schedules. I graduated with Double Master's Degree in Business and Finance Journalism from City University London and Aarhus University, Denmark. I have worked in the field of media and communications in more than 20 EU countries. I was Head of Press for events hosting up to 1500 participants. Additionally, I have 8 years of international experience in big projects with major international institutions such as the London School of Economics, University of Oxford, European Parliament, Deutsche Welle, City University London, The Council of Europe, The European Youth Press, AIESEC, The United Nations Youth Associations etc.
I started at Orange as a participant – I was writer at the Orange magazine produced for the International AIDS Conference in Vienna in 2010. Since then I have been project coordinator, editor, radio or TV producer in 8 international Orange and EYP projects. Currently I am project coordinator and editor at Orange magazine. I also work on the Public Relations of the European Youth Press.
RADIO TEAM
Marine Leduc | France
My name is Marine Leduc and I am one of the Orange editors. Originally from France, I am currently living in Bucharest, Romania. Since I finished a Master Degree of Journalism in La Sorbonne, Paris, I have mostly been a freelance journalist and volunteer in youth NGOs focused on media and arts. I have been doing this for almost two years from a radio in Montreal to NGOs in Palestine and now Romania.
Ahmed Anchour | Tunisia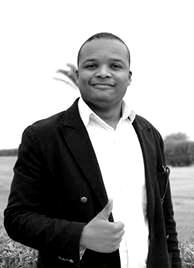 Creative Producer and presenter radio and TV (Radio Oasis FM Tunisia, Tunisio TV ) ,Organizer and founder of TEDxYouth@GABESchange in partnership with the Bill & Melinda Gates Foundation also the founder of Voices from Africa. This initiative devoted to ideas worth spreading to change AFRICA. The Voices from AFRICA team works with Civil society and the genius people around the world to help facilitate meaningful discussions about what can Africa do differently.
I am a hard working person. I Work good under pressure and when it comes to taking a decision I don't hesitate to take a risky one. As an objective, I would like to make progress on whatever I do , always try to be the best I can and give more than 100% of myself.
WRITERS
Soraia Ramos | Portugal
Since I was a little girl I knew I wanted to be a journalist. I have been working all my life to become a better and stronger professional. My professional experience without borders, national and international professional courses, and all knowledge earned, had proven me that we can conduct our society turning the world in a better place.
I graduated in Journalism from the University of Coimbra (Portugal). I have almost ten years of experience in newspaper, radio and television broadcast, both academic and professional Institutions. Nowadays, I am working as a freelance journalist and as a freelance Media/Journalism/communication international Trainer. The European politics and international issues are my favorite topics.
Emnet Assefa | Ethiopia
I have done journalism in radio and print for the past three years in Ethiopia, but my carrier as a journalist started when I was a second year journalism student at Addis Ababa University. I have covered several issues ranging from development to politics, social issues to environment during these few years. Development, gender and environment issues are areas that I am personally passionate for. I am currently in Europe perusing my Masters degree in journalism and globalization and I am also freelance journalist writing for print and online publications in Europe.
Demetrios Pogkas | Greece
I've graduated from Communication and Mass Media Faculty of the University of Athens and for the last 2 years I'm working as an in-house journalist for the third biggest online greek business/finance portal.
I cover topics such as businesses and entrepreneurship, taking a really close focus on startups, tech and digital economy.
I also take over some more editorial-kind of roles, managing newsletters, e-magazines, partnerships and sponshorships etc.
My TV experience include a few months internship in the public broadcast, where I was involved more in the post-production, and last year's EYMD TV workshop.

Saltana El Jazouli | Morocco
I believe that the secret of success is doing what we love. That's why I studied journalism and communication at the Higher Institute of Journalism and Communication in Morocco. During the four years of studies, I inserted the professional world; I did about 11 internships in different media organizations (television, radio, prints media/online media).
Actually I am writing at the first crowdsourcing/information website in Morocco: Happyknowledge. I am curious by nature, and I love to discover new things and photography. I was part of AIESEC Morocco (LC Hassan). It was an inspiring experience, and I learned a lot from it.
Mahmudul Hasan | Bangladesh
Very early in my life, before passing school, I desired to do journalism! That's why when I was a student of higher secondary (college) level; I joined in a weekly newspaper in 1999 as a local correspondent. And when I got admitted into the university, I have been seriously involved in reporting.
Firstly, I started my journey with 'Daily Inquilab' as a contributor in December 2003. After that I worked with the dailies, one after another named 'The Daily Ajkaler Khabor', 'Prothom Alo', Tabloid daily 'Manabzamin', 'Daily Azadi'. I have been working in Azadi since November 2005. In 2010 I transferred its Dhaka Bureau. After that in 2011 I have joined in 'The Daily Bhorer Kagoj'. Bhorer Kagoj is one of the top most circulated Bengali newspaper in Bangladesh. I worked with minimum five media houses. For this reason I was involved with several kinds of reporting bit. From human rights to environmental issues, politics to health issues, business reporting to educational reporting in Bangladesh.
Rana Taha | Egypt
My name is Rana Taha. I'm a political reporter at the Daily News Egypt, Egypt's only independent daily paper in English. I have always been passionate about writing. I started off by writing fiction and I was able to get some short stories published in magazines. While attending university, I started doing simulation models and that's when my passion for politics unfolded. I landed in the Daily News right after graduation and since then, I have been getting more attached to the world of news reporting.
Sara Pathirana | Sri Lanka
My name is Sara Pathirana and I had been working as a Journalist for the Business section of Sri Lanka's National English newspaper for the past year and four months.Whilst engaging in covering business related articles, I also work on feature write-ups and have experience in sub-editing, headline writing and translation work.
 I enjoy traveling and the best part of being a Journalist is that the job description does entail the activity of doing that. I have traveled to many places within my country as well as abroad.I am fluent in Arabic and can read and write the language. Though sadly, I have become a bit rusty in speaking it as I had not been able to converse in it for more than 13 years.I enjoy reading and researching into aspects of global human rights, current affairs and war though these subjects is clearly miles away in comparison to my working as a Business Journalist. 
Tapang Ivo Tanku | Cameroon

Tapang Ivo Tanku is an international multimedia journalist, a communications and media strategist and a career diplomat. The 26-year-old is one of the 2014 AU-EU Energy Partnership (AEEP) award-winning young journalists, and holds of an M.A. in diplomacy and international relations, with specialty in international communication and globalization, and a BSc. in journalism and mass communications.
He began his journalism career in 2007 with the Cameroon broadcaster, CRTV, and later joined the BBC in 2010 as freelance journalist. Tapang has been a CNN stringer since 2011, covering strategic issues within Central Africa (conflicts, terrorism, energy, politics, human rights, globalisation, elections, governance, health and democracy). He has more than 50 published investigative stories on CNN.com. His investigative writings have shaped public policies and public opinion on development issues in Cameroon – a fragile Central African state. He also works for the World Wide Fund for nature (WWF) as communications assistant officer for the Central Africa region. He speaks fluent English and French.
Cinthia Membreño | Nicaragua
My name is Cinthia Membreño. I am a Nicaraguan journalist who got a degree in Social Communication in 2009. I started my career working for a tourism website, an experience that fueled my addiction to travel. But my desire to specialize in social and gender issues led me to work for an independent digital newspaper called Confidencial. Due to the size of our team, I'm used to do a little bit of everything, including television. My goal is to learn even more about in-depth journalism and report on Central America, along with other young enthusiasts.
VIDEO AND MULTIMEDIA TEAM

Rachana Veng | Cambodgia
My name is Rachana Veng. I am from Cambodia, a country in South East Asian region. I have B.A. in Media Management from the Royal University of Phnom Penh, Cambodia. I started getting involved in journalism since I was in the first year in the university. I made videos for a local organization. Then, I was a freelance writer for a local youth magazine and website for around two years. After I graduated, I worked as a Teaching Assistant at my own university. My work mostly was related to video production training and documentary filming making. Now I am staying in Hong Kong, pursuing M.A. in International Journalism studies at Hong Kong Baptist University. I will graduate in May 2014.
Bianca Consunji |USA/Philippines
I'm currently based in New York, but I'm originally from Manila, Philippines. I'm a video producer at Mashable, described as "the largest independent website dedicated to news, information and resources for the connected generation." Aside from shooting and editing videos, I co-manage the company's YouTube channel and Web Video Facebook page. Several of my videos have gone viral, reaching millions of views. I've also met several Internet-famous animals and a handful of Sesame Street Muppets, but I currently specialize in mini-documentaries for Mashable.
As a freelance multimedia journalist, my reporting has been published in The New York Times, City Limits and the Gothamist, among others. I was previously based in Manila as a senior magazine editor for three years, and worked in the culture/lifestyle media industry for more than eight years.
I'm a graduate of the Columbia University Graduate School of Journalism, where I was a Jack R. Howard fellow for international journalism. I received the Richard J. Blood award for Investigative Journalism/Hard News, plus Best in Multimedia Storytelling.
Milena Stosic | Serbia
I like to think about myself as of 'psychologist in media world'. Although journalism is not my primar profession, I am very passionate about it.
I am happy and proud to be a Board member of the European Youth Press, European network of young media makers and media organizations. I work as Communication Coordinator within the National Youth Council of Serbia. Sometimes I also find time to be a psychologist, so I do group counselling, workshops etc.
PHOTOGRAPHERS
Tomas Lacika | Slovakia

I graduated in June, 2013 from Brno University of Technology in Czech Republic where I studied Information Management and during last years gained significant knowledge of different cultures through extensive travel and meeting people. Currently I am living in Bratislava, Slovakia, where I have a corporate job.
I am enthusiastic in sharing the knowledge and, of course, gaining it as well. Most of all I enjoy photography and in 2011 I had a chance to lead a photography workshop in Spain. During years 2007 – 2011, I participated in several music events in Slovakia as an official photographer and journalist. I contributed to major Slovakian internet magazines. As a graphic designer I enjoy creating modern layouts for websites, posters or logos.
EDITOR AND PROOFREADER
Anna Theresa Valmero | Philippines
I am Anna Valmero, a freelance journalist based in Manila. I write and take photos for several publications, most recently, US-based Climate Wire for the coverage of Haiyan, Science Development Network for S&T issues in Asia, and Climate News Mosaic, a trans-boundary project involving some 20 environment journalists across the globe.Aside from reporting, I am also into media training and documentation projects.